How To Make Your Hair Extensions Look More Natural
---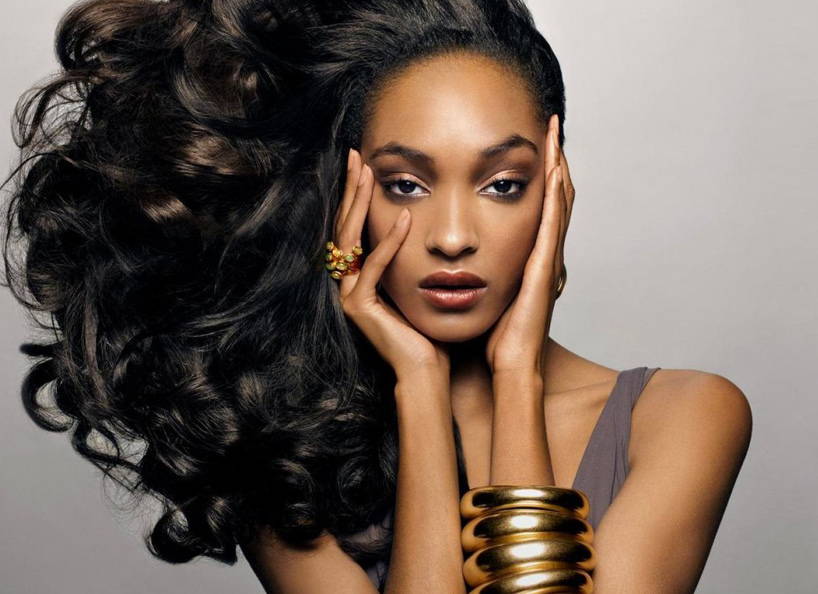 ---
When you are a newbie at using hair extensions, buying your first bundle can really be exciting as you'll feel like sporting your new hair look right-away. But, in many cases, that excitement quickly vanishes once you realize how tricky making your clip-in extensions look natural can be. If done incorrectly, you could end up with locks that look as if a child did the job for you and yes, the result will look fake and a total mess.
The secret to natural looking hair extensions is all about using the right technique and tips to blend your natural hair with the hair extensions seamlessly. It takes a bit of practice but once you do this at least a couple of times, it will get easier and easier.
---
Here is what you'll have to do to make clip-in extensions look more natural:
---
Use a shade that matches your hair at least 90%.
Finding a shade that matches exactly your hair is pretty hard as what you are seeing from your online screen to the can differ from the shade you'll finally get in person. You don't have to go for a shade that matches your hair 100%, but it has to have a similar or the same hue or tone. For instance, if your hair is a strawberry blonde with warm copper hues, you may go for a natural copper blonde shade, especially if your natural hair has multiple hues as well. You can also go for a shade that's slightly lighter or darker than your natural shade but again, it has to have a similar hue and undertone e.g warm, neutral or cool. You can't really mesh a platinum shade with a warm copper blonde as it will look very fake and the shades will cancel each other out.
The good thing about Indian human hair extensions like ours is that you can color them to the shade you want so if you can't find a shade that matches, you can get a neutral shade and black or darken it based on your natural hair shade.
Divide your hair into 6-8 equal sections.
Fake-looking extensions are many times not the result of bad shade choices but poor and improper application. You have to divide your hair into separate and equal sections that are the right size for your head and set of hair extensions or you'll end up with multiple pieces hanging randomly here and there. If you don't want to look like that, start dividing your hair into 6-8 equal sections: two sections in the crown top of your head (left-right), two in the middle part of your head (left-right) and another two or more on the bottom part of your head (left-right-middle). Use pins or clips to keep your hair sections separate or begin to work with two sections at a time and then clip-in your hair extensions. Keep in mind that you don't have to use all the clip-in hair strands in your set, but if you notice that a certain hair part looks empty or flat compared to others, you may add an extra smaller clip of extensions to fill it in.
Style your hair extensions like your natural hair.
This may sound clearly obvious but you'll be surprised how many people forget to style their hair extensions similar to their natural or target hairstyle. The textures of the two should match to a great extent--otherwise, you will end up with locks that scream "fake" from a mile. If your hair, for instance, is naturally wavy or you wish to go for a wavy hairstyle, you have to style your hair extensions, piece by piece, with a curling iron before application. Likewise, you have to straighten your extensions with a flat iron before applying and blending them with your straight hair for a totally sleek and straight look. Another alternative technique would be to style all your hair after the application of your hair extensions. If your hair extensions are sturdy and fixed properly, they won't slide away with the use of styling tools e.g flat irons, blow dryers and curling wands. This will also lead to a more natural looking and even result.
We also suggest that you slightly tease your hair crown with a comb and some hair spray before you finish the styling process. This will add the necessary volume to your hair crown and even out things as hair extensions often make your middle and bottom sections look too heavy while the crown looks flat in comparison.
Preserve Your Investment:
Contact Your Stylist
If you shop high-end hair extensions, you'll be able to keep the hair for a year or more and stretch your investment. As soon as you get your extensions, call your stylist and have them cut and blend your clip-in hair. A professional knows ways to make your hair perfect, natural, and even more sturdy as well as color blend your hair to your extensions or vice versa. If you're spending on the best hair on market, make sure you get your money's worth!
So, there you have it. Make sure you remember to refer to this page until you've perfected your look. Below, are some of the best clip-in extensions, of the highest quality for you to begin your hair journey the right way!
Happy Slay Beautiful
---
---
Have you tried any of the above tips? Do you have another tip to share?
---
Let us know in the comments down below...
---
1 comment
---
---