What Exactly Is RAW Indian Temple Hair?
And why should I choose it?
Posted at 11:00 • 18 Aug • Jackie - O • Hair Academy
---
Every woman wants to look and maintain their youthful beauty. The best-kept secret behind a woman's youthfulness and vitality is her hair. As a lady, you only need long, beautiful, voluminous, silky and healthy natural hair. To achieve this and keep your esteem high, hair extensions can always come in handy. Trust me, your blooming life and confidence will trace its way back to you. You just need to get the right texture, the perfect hairdo for you and the best hair color for your beautiful look.
I'm sure you've all seen the Indian women and their breathtaking, silky tresses. Who doesn't want a touch of that? But since you are not Indian, what then can you do? Don't fret! I have an answer for you. Raw Indian temple hair is all you need for that healthy, shiny, bouncy, long hair.
What is the origin of RAW Indian temple hair?

Indian temple hair is well known to originate from Southern India. This beautiful and peaceful region has a culture where people sacrifice their hair to specific temples in return to the prayers that have been answered by their specific deities. The devotee who needs to give gratitude to their deity goes to the temple to have their hair shaved and then the hair is sold, or donated. The hair is then taken to the manufacturer's industry, washed, processed and wefted in a way that that is fit for you to use.
Synthetic or even lightly processed weaves are becoming bulky for women and worse off for those who have not worn hair extensions before. A weave has different ranges, lengths, origins, and textures. You are presented with all of them and you have to choose one from the available options. However, it becomes difficult to make a choice especially when you know that you cannot return the weave once it is purchased due to federal health codes. Therefore you need to research your hair needs in order to make the right choice before purchasing, and ultimately installing the hair.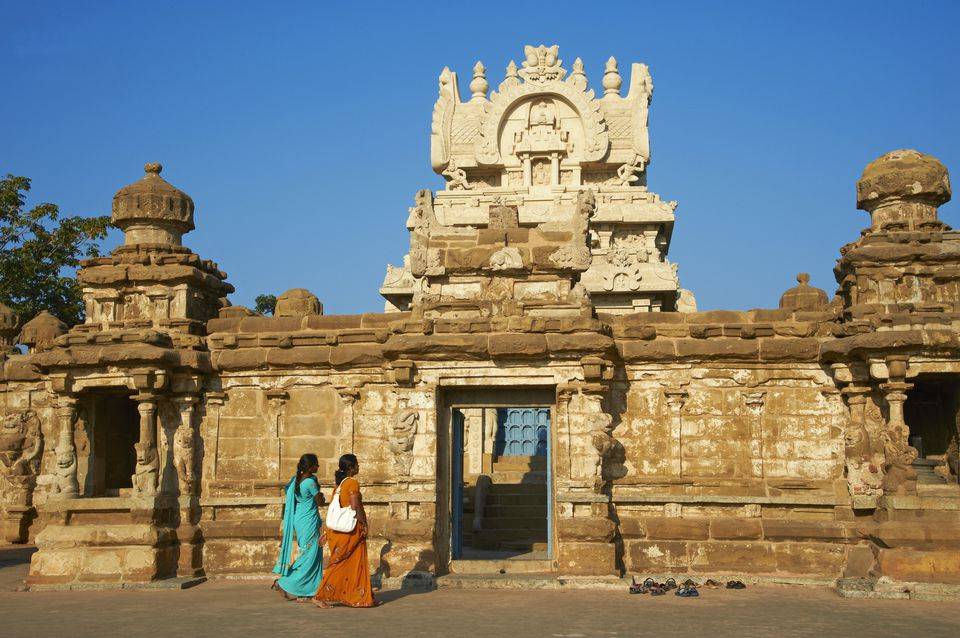 ---
So, Why choose Raw Indian Temple Hair?
---
Its origin contains a magical connection
Indian temple hair does not just increase your hair volume but it also gives you the confidence to try different modes of styling your hair without risking an embarrassing slip up or weft exposure. Again, Indian hair is natural and as a woman, I like having it that way. It is also the desire of many women to have their hair in a natural state. This looks classy, sophisticated, and most importantly; natural. Indian temple hair is easy to maintain as you only need to learn how to brush it, wash it and style it (Unless, of course you want to dye, cut or add highlights which would take better with this hair; above all other choices). Many women keep on searching for natural hair extensions and trust me, their search ends when they discover Raw Indian Temple hair!
Below, I have outlined a number of benefits of Raw Indian Temple Hair!
"The sacred offering of hair to the gods is a symbolic gesture of surrendering one's ego and a way of giving thanks for your blessings."
I find a beautiful energy with hair extensions that were obtained in peace, thankfulness, and appreciation for the blessings bestowed upon the donor. Here at Farrah Beauty, we are cultivating a donation system to not only give back to these donors, the temple, but the community that has been the forefront of beautiful locks for years! We are not just a premium hair company, but an entire ecosystem. (Stay tuned)
Reasons to invest in Raw Indian Temple Hair:
Hair last 1 year with basic upkeep and up to 2 years with pristine care!

Single donor hair, cuticle aligned, and absolutely beautiful.

Naturally silkier and has never been treated with artificial dyes, or any processes for that matter beyond cleansing and wefting.

No fake grading systems needed...there is no marketing stunt needed for absolutely unprocessed hair. None whatsoever.
Indian hair contains the thickest texture and comes with a very natural luster.
More styling options due to the absence of processing before you get your hands on the hair.
No risk of wearing goat hair, multiple donors, or even returned hair wefted back into a steamed style to give the illusion of quality hair.
Farrah Beauty's Raw Hair collection is 100% Ethically Sourced Hair. We Cut The Middle Man To be Able To Stand On Our Products.
Have you tried Raw Indian Hair extensions? How did they compare to other textures and styles? Let us know in the comment section below!
Join now for valuable hair and lash tips, tutorials and sales!
Thanks!
This field is required
This field is required
---